---
Northern Plains Tiling
has full-time staff to aid ag producers
in designing their custom drainage system
to fit the specific needs of the land tract.
---

Northern Plains Tiling installs drainage tile with a Wolfe 540 Tile Plow using a seven (7) foot parallel link plow.  Trimble® GPS (Global Positioning System) is utilized for precise installation of your drainage tile.  Trimble Farm Works™ software is used during the design process to insure the most efficient layout possible.

Northern Plains Tiling will provide detailed estimates for each project.
The knowledgeable staff at Northern Plains Tiling are available to assist with the necessary permitting processes required by the USDA Natural Resources Conservation Service (NRCS) and any watershed permitting requirements by the local watershed board in your area.  The form that is required by the NCRS can be accessed online here Form 1026 if you prefer to start the process on your own.
For a quote & assistance, contact Northern Plains Tiling at 320-598-3999.
Northern Plains Tiling uses Prinsco® Pipe!
---
Northern Plains Tiling at work: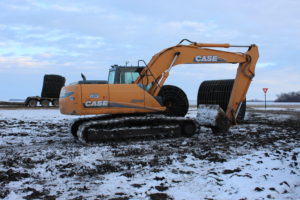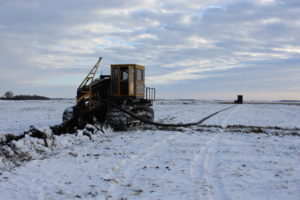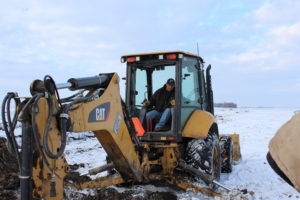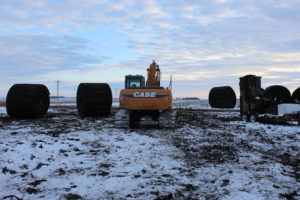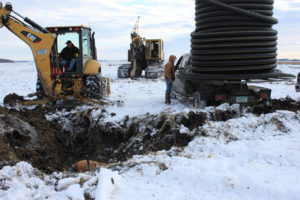 ---
Want to Learn More?
Check out the links below:
Prinsco® Agricultural Water Management Videos